Improving Pourakarmikas labour dignity
"

Sara Anejjar

Communication Systems, EPFL
"

Iris Gerbex

Product Design, ECAL
"

Timothée Bader

Microengineering, EPFL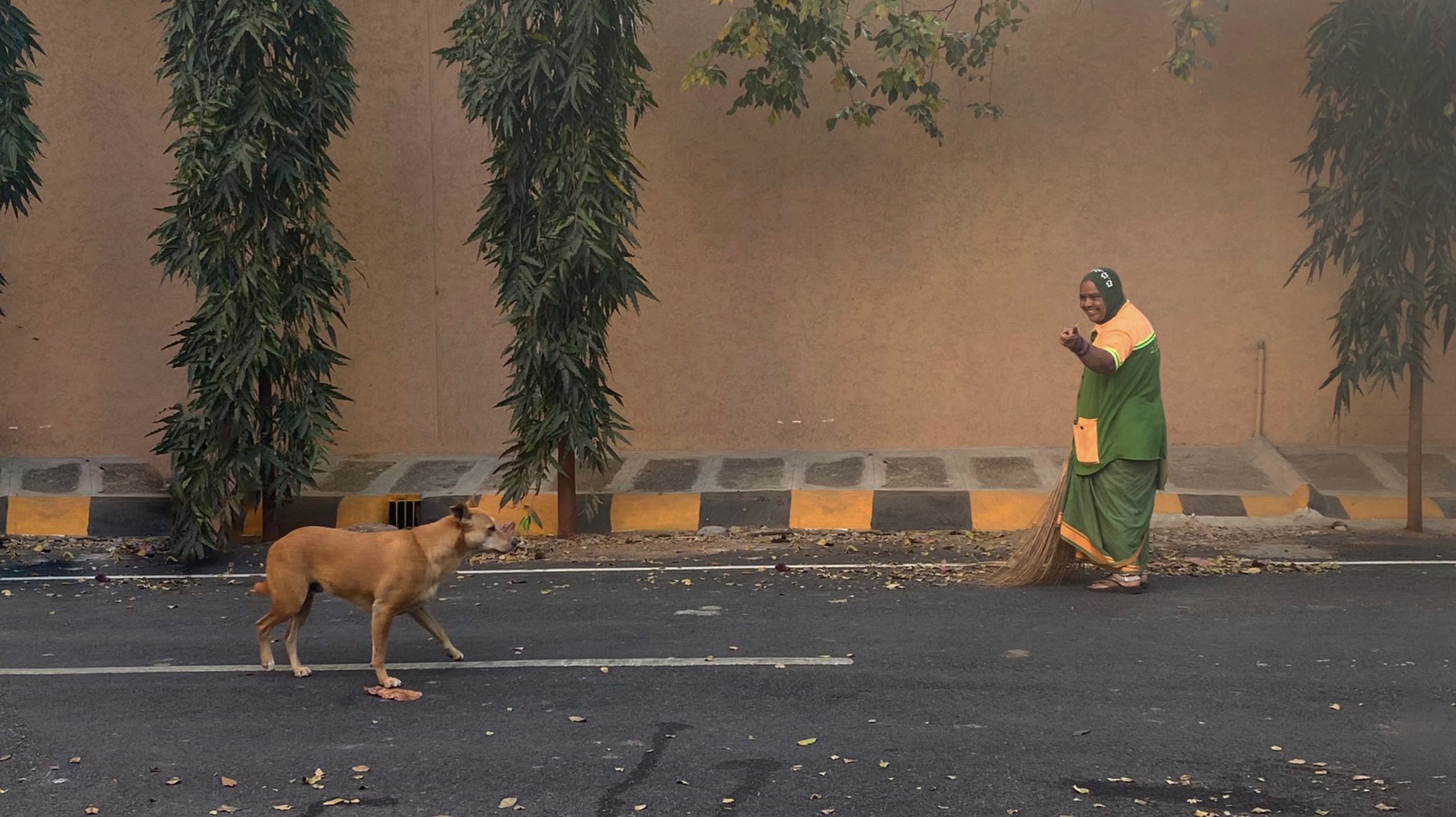 How might we improve Pourakarmikas work conditions?
"Pourakarmikas" are sanitation workers employed by the local government to collect and dispose of waste in cities and towns in India. They are responsible for cleaning public spaces such as streets, parks, and markets, as well as door-to-door waste collection. The work of pourakarmikas is crucial for maintaining public health and cleanliness in urban areas.
As of 2021, most of the 500,000 pourakarmikas in India were working in the state of Karnataka. Despite their important role, they often face low wages, poor working conditions, and a lack of recognition and respect for their work.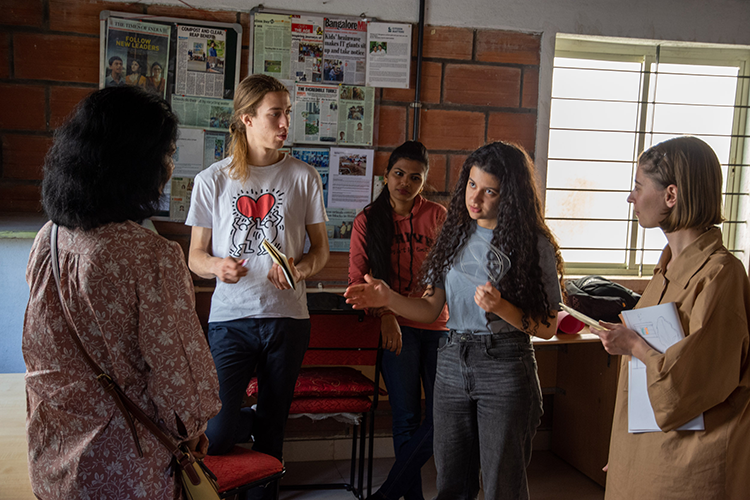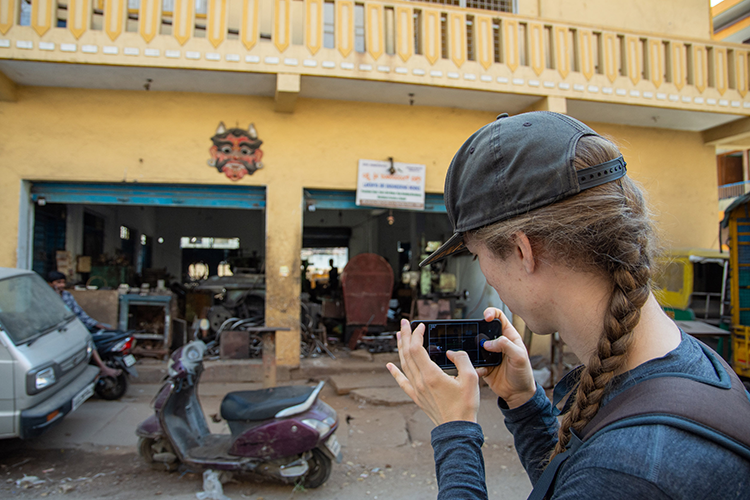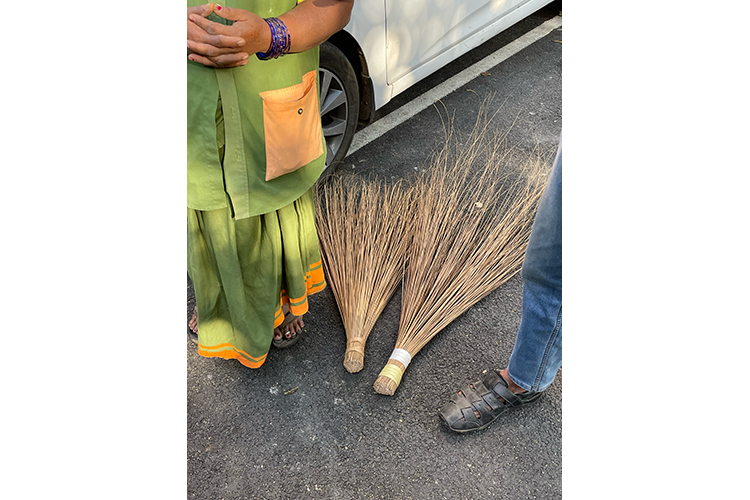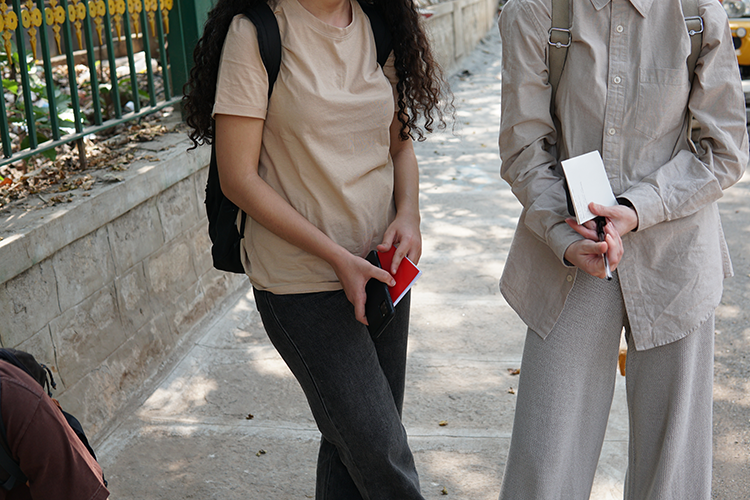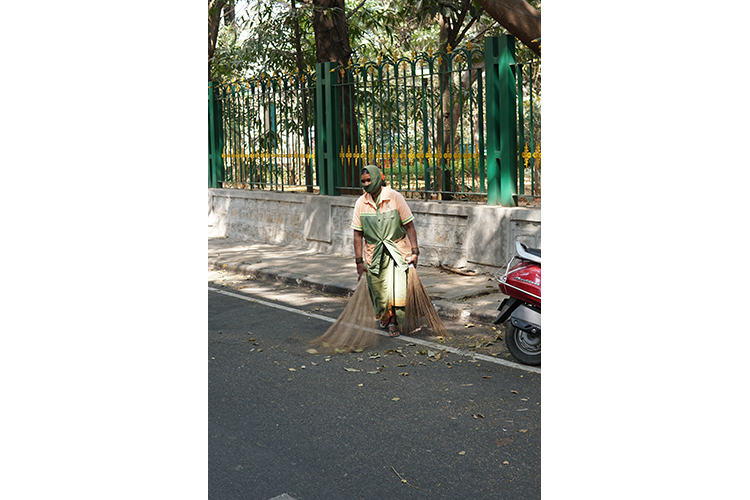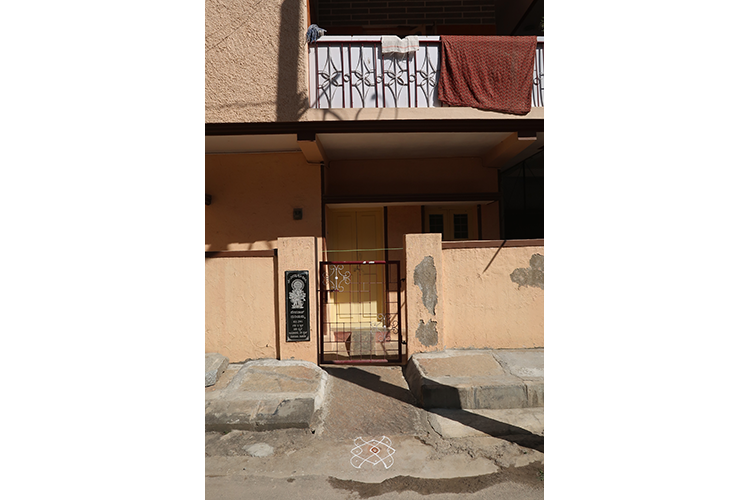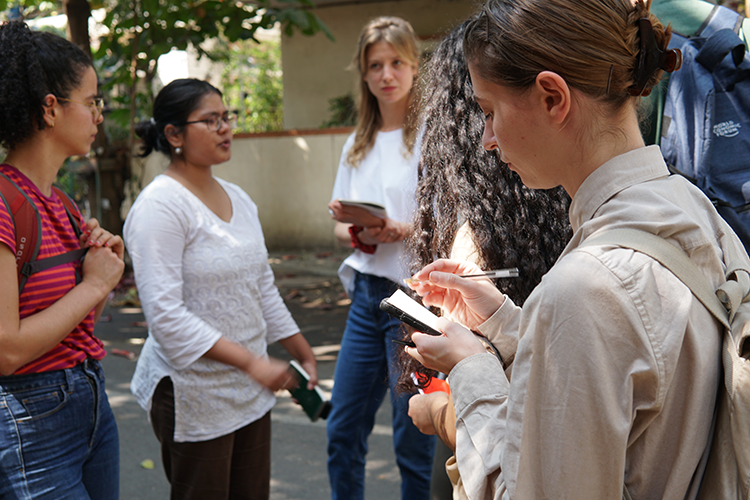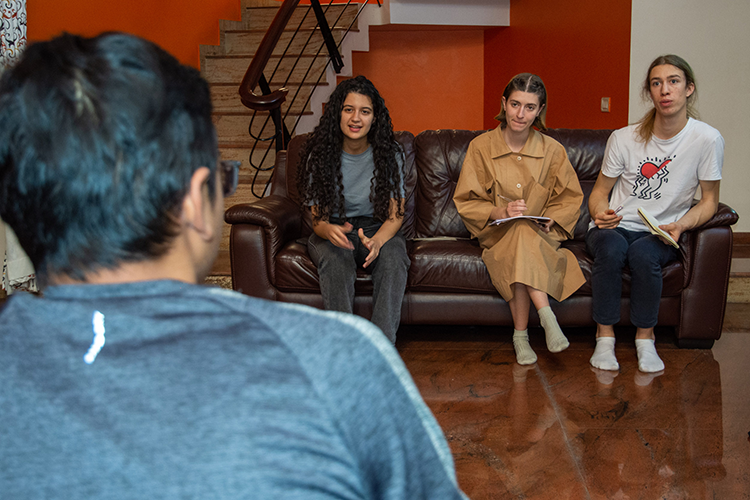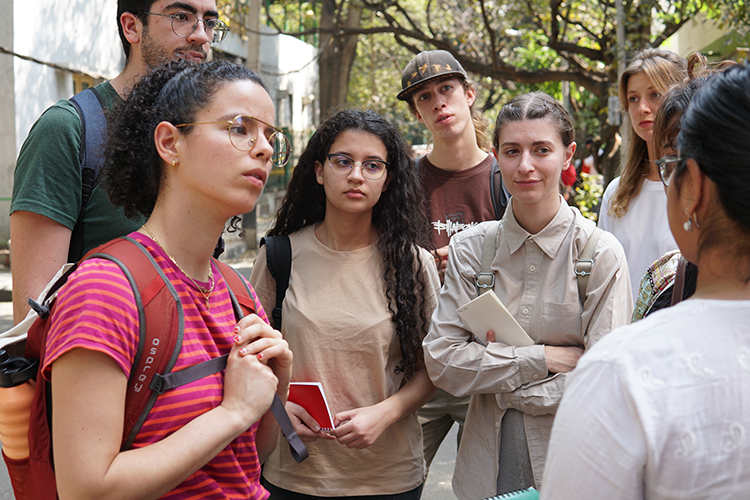 Increasing sense of accomplishment and recognition
The solution proposed is to give pourakarmikas the opportunity to sign their intervention in the streets with a rangoli, a traditional Indian art form made by painting patterns on the ground using rice powder and a stencil. In addition, appreciation flags will be distributed to local residents to display their gratitude towards street workers.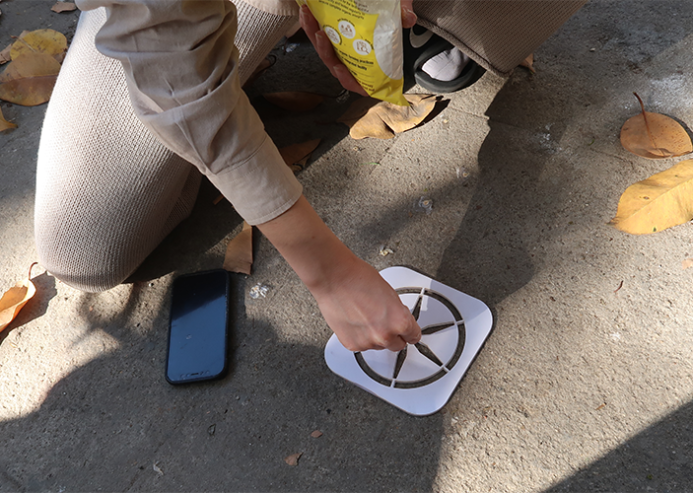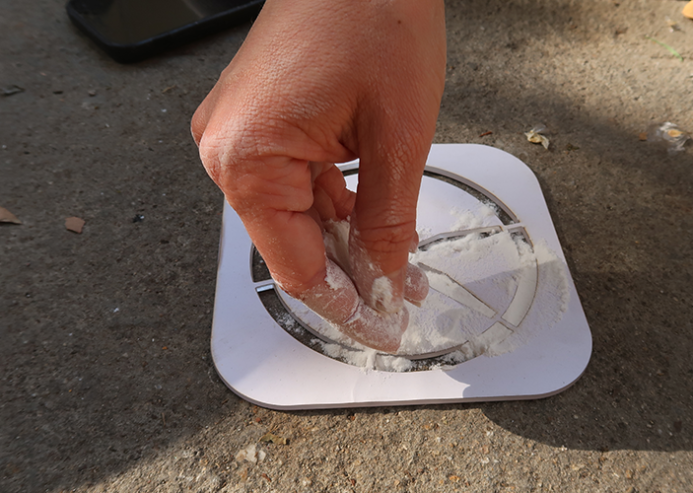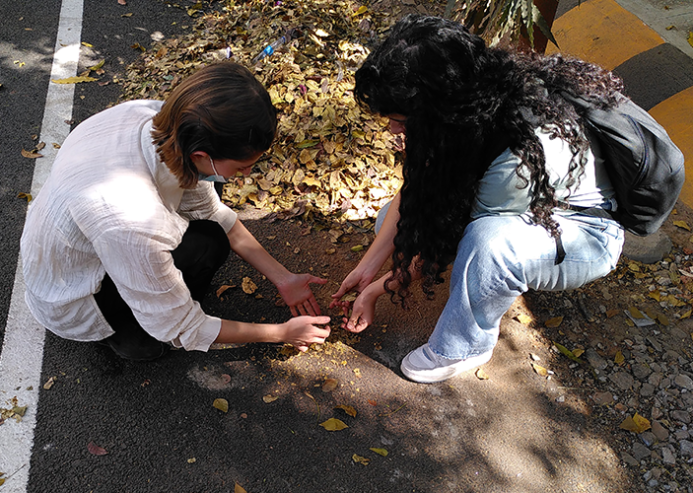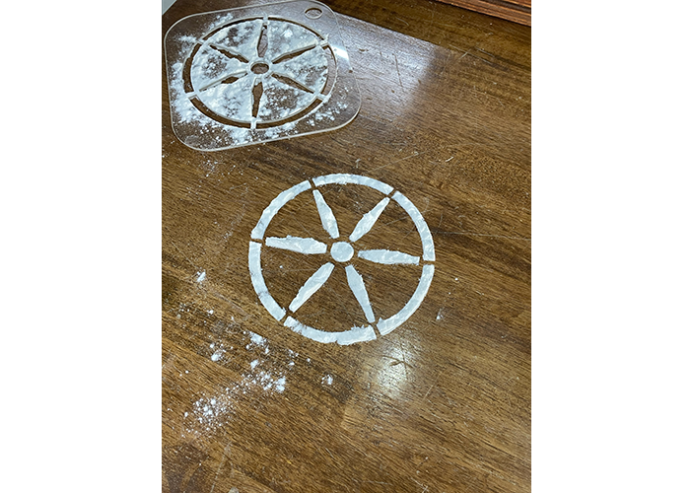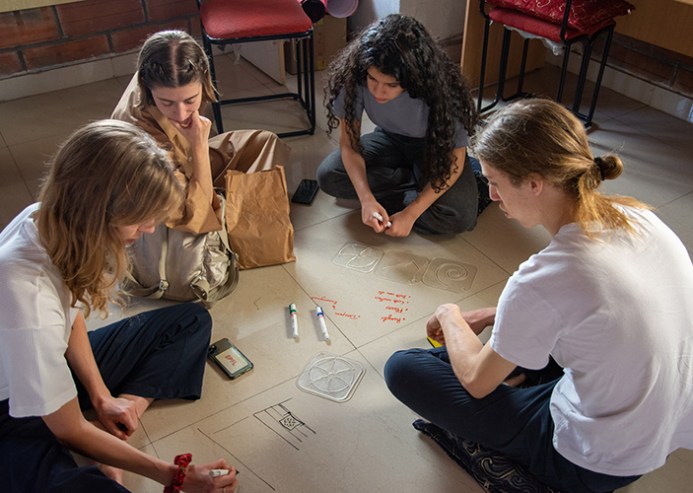 The prototypes have been tested with some pourakarmikas and local residents to observe their reactions and improve the proposals. The next step is to find sponsorship and funding to produce these interventions on a larger scale and distribute them. By providing pourakarmikas with a simple yet meaningful way to showcase their work and by encouraging public appreciation, the project hopes to contribute in addressing the challenges faced by these essential workers.